NYU Langone Medical Center is revamping its website, and Silas was recently invited to sit for professional portraits which will be featured in NYU's promotional materials. A contracted agency set up atemporary photography studio in the basement of Greenberg Hall.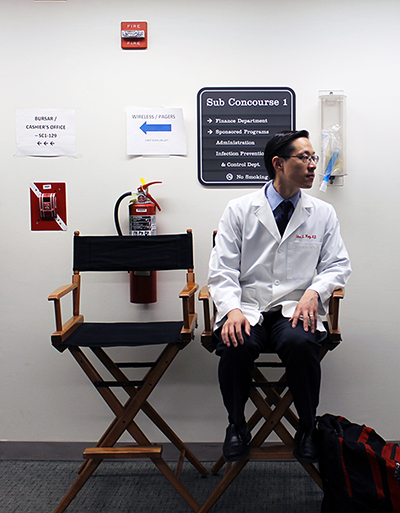 The temporary portrait studio was fully staffed and was complete with a backdrop, studio lights, a photo-processing station, and even a stylist and makeup artist. Silas got a touchup before his shoot.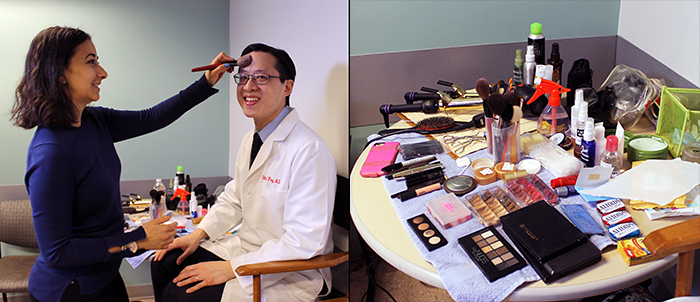 First, the assistant took Silas' data and the studio lights were adjusted.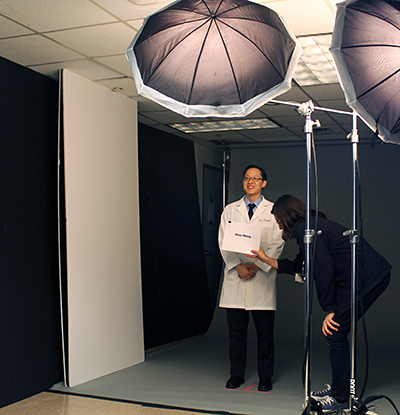 Then, the photographer captured images of Silas in a number of poses.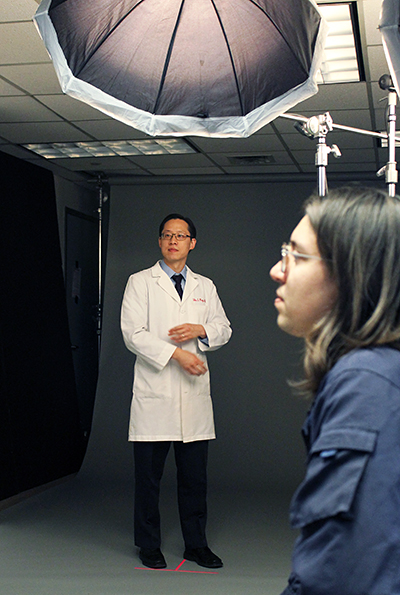 When the photographer had captured a sufficient number and quality of images, we moved to the photo-processing area where a technician reviewed the images. Here are the final five images that we selected:

Please click here to view Silas' NYU page, now with a handsome new image featured!
Until next time,
Kathy May